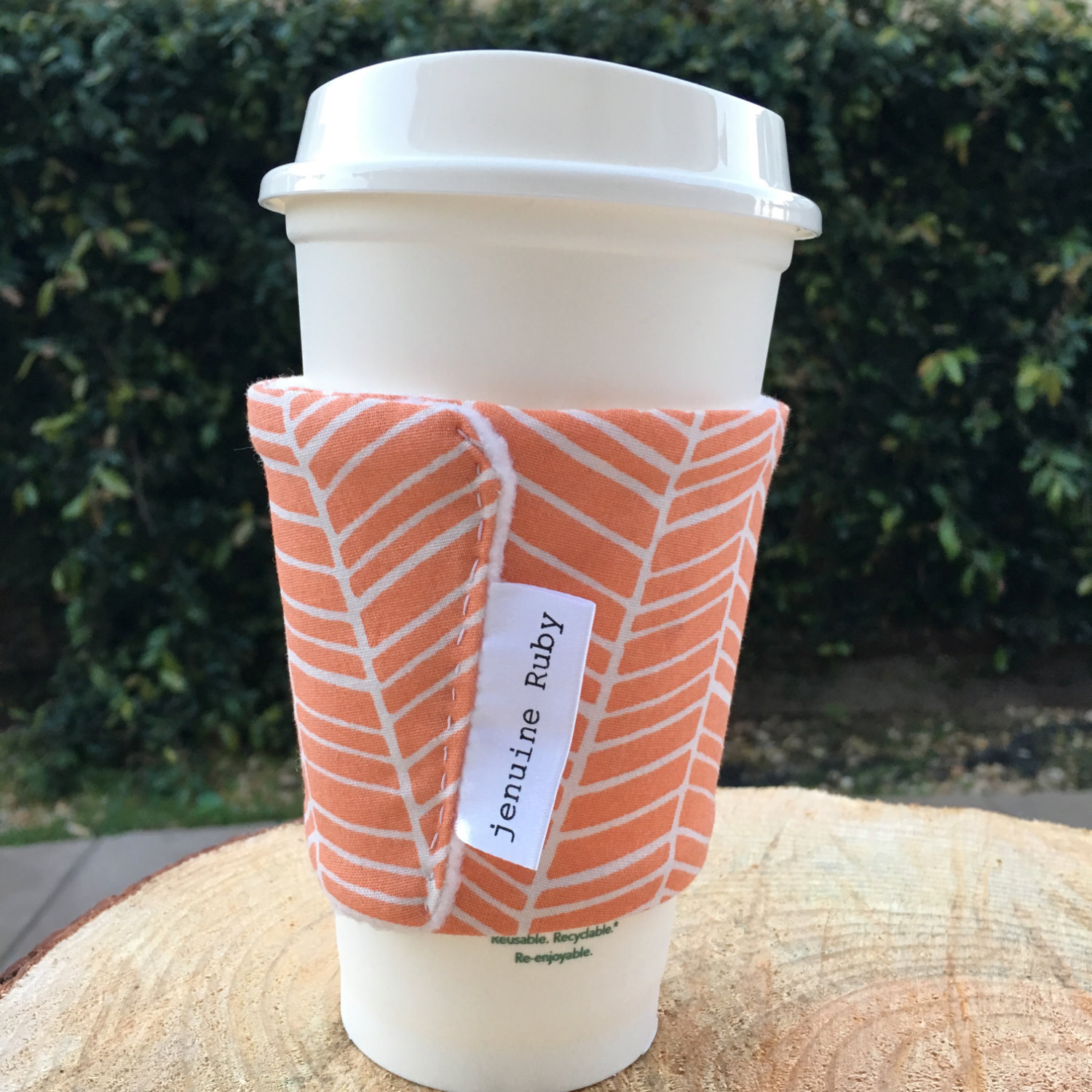 willa coffee sleeve
Instead of using and throwing away cardboard coffee sleeves, You can have your own personal coffee sleeve. You can carry it in your purse, bag or pocket, or keep one in the car to use when you grap a cup of coffee or tea on the go. It not only keeps your hands cozy around your cup, but it also sets yours apart from others' so you don't have to remember exactly where you set your cup down.

These also work well on cold drinks. No need to wrap a napkin around your cup to keep your hands dry anymore! The fleece is great for holding the moisture, and dries quickly when you're finished.

These are made with fun cotton fabric on the outside, and lined with fleece. Completely washable and dry-able, for continued use.
As always, handmade with love by jenny portillo in the SF Bay Area.