rise and shine mug (robin's egg)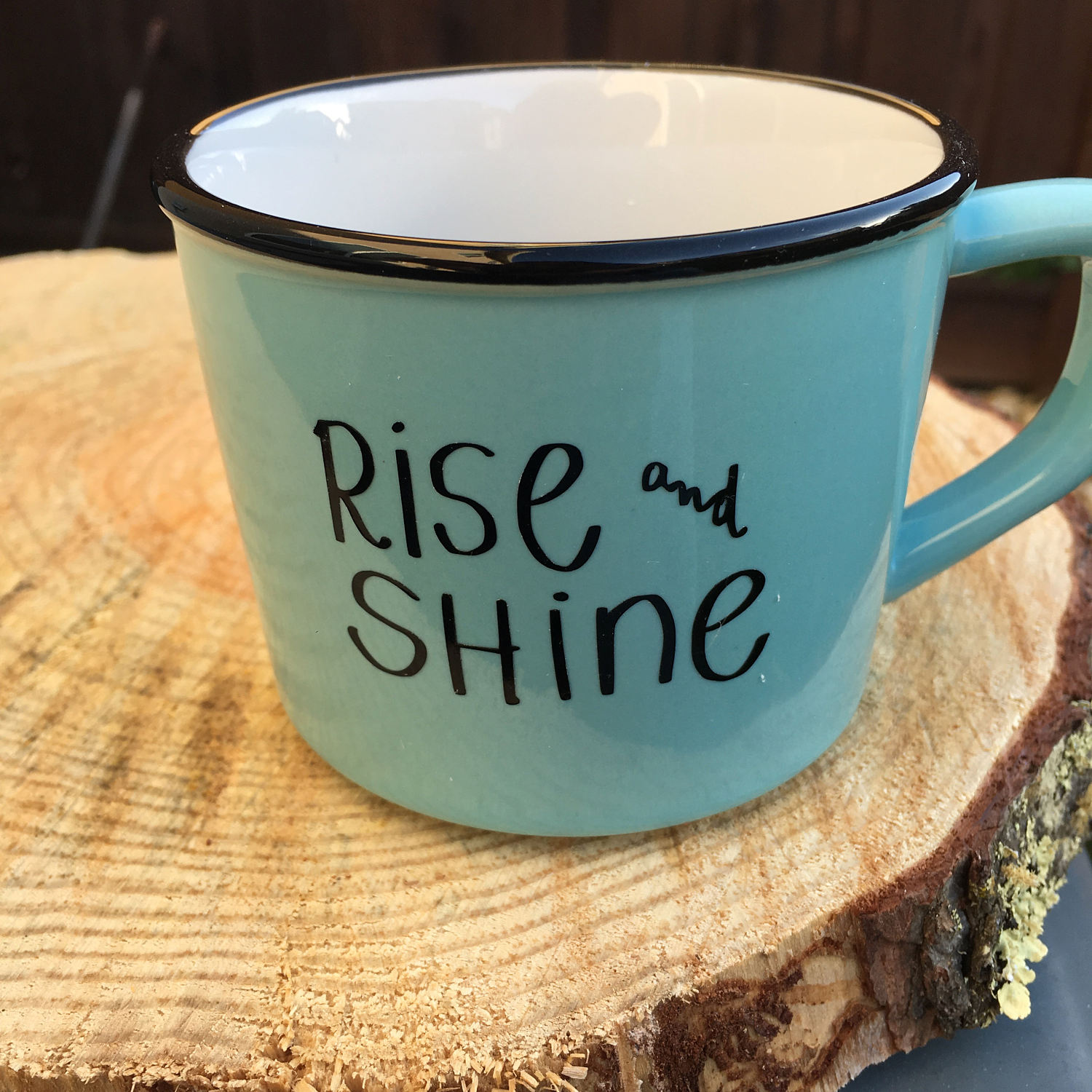 rise and shine mug (robin's egg)
Rise and shine. To help you get going in the morning. To remind you to rise up, rise to the occasion, rise above. And shine, glow, illuminate, make brighter. You got this!

Enamelware style porcelain 12 oz. mug, with hand lettered message. The mug was purchased; the lettering was designed and placed by me. Dishwasher safe.

Made with love in the SF Bay Area.