the hustle is real mug (mint)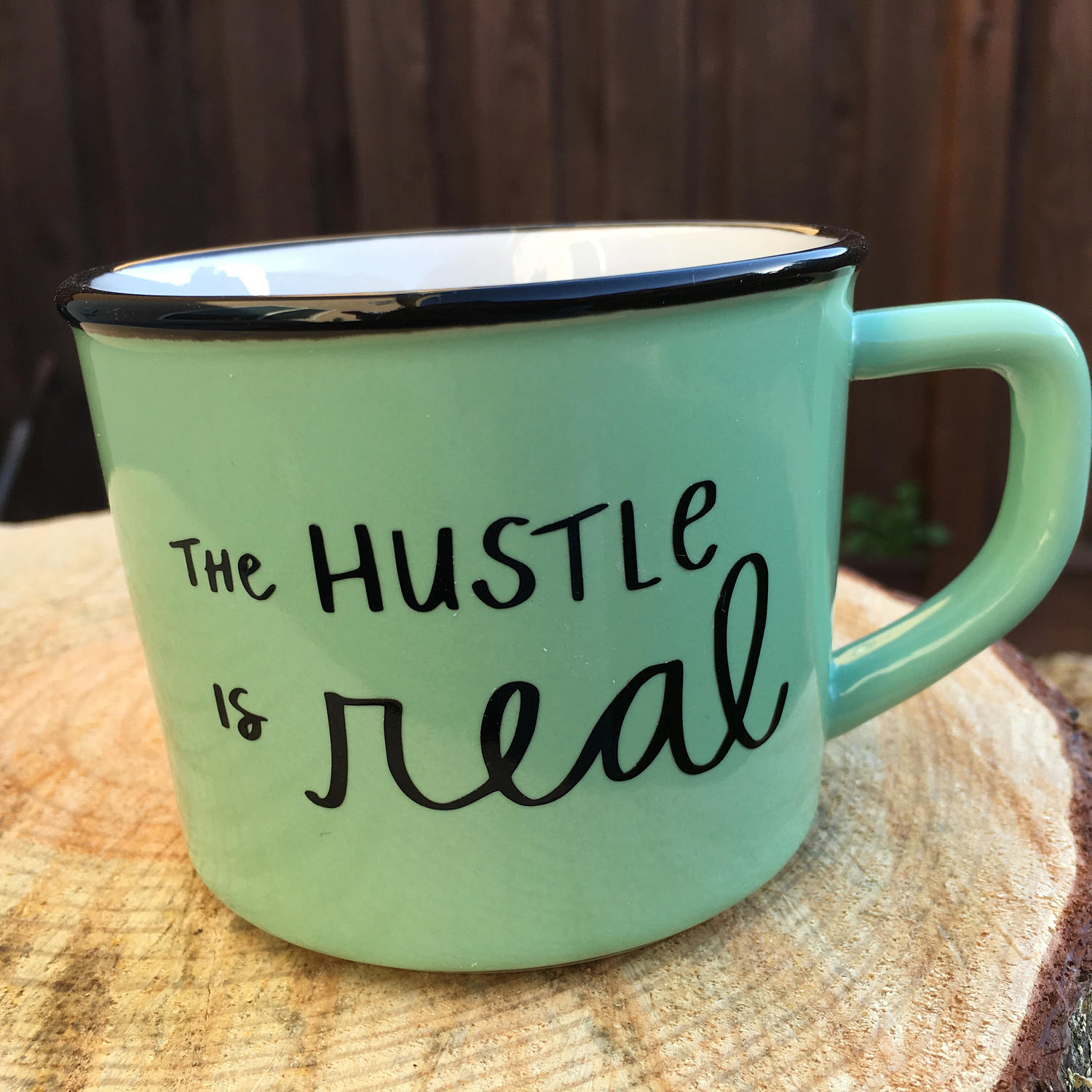 the hustle is real mug (mint)
The hustle is real. Right? Whatever your hustle is, it's no joke. Your coffee cup gets it. Brew yourself some motivation and make things happen!

Enamelware style porcelain 12 oz. mug, with hand lettered message. The mug was purchased; the lettering was designed and placed by me. Dishwasher safe.

Made with love in the SF Bay Area.