patchwork necessities pouch- orange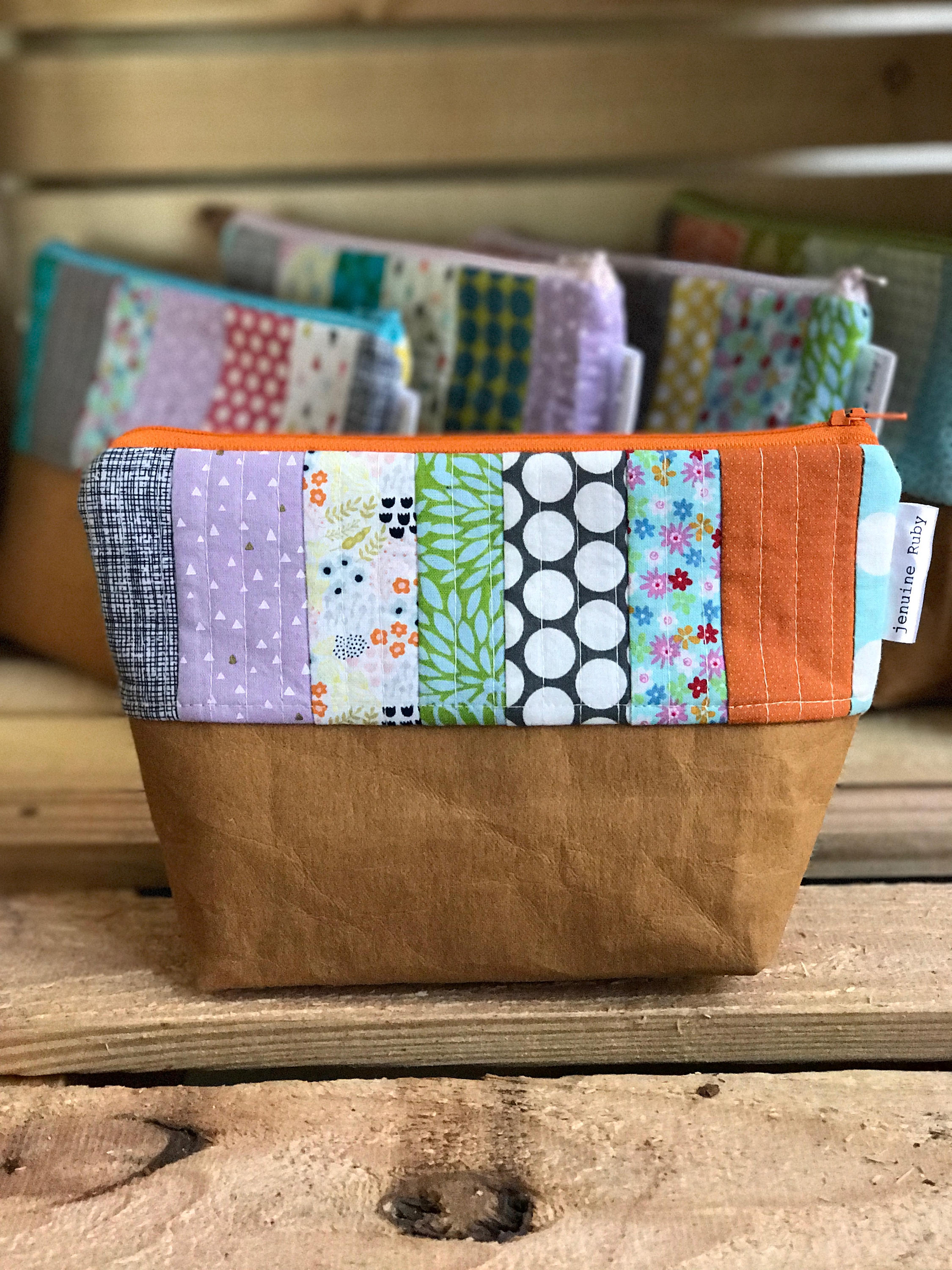 patchwork necessities pouch- orange
These pouches are my new favorite thing. I use mine to carry my extra necessary items: chargers for phone and iPad, my favorite lotion and lip balm, a couple of pens and a few bandaids + acetaminophen.. just in case. I just transfer this pouch plus my essential zippered pouch to whatever bag I'm using, and I'm ready to go!

Each of these pouches are one of a kind. Darling bits of cheery fabrics are carefully selected, pieced and sewn together with Kraftex (leather-like paper "fabric "). I love the combination of quilted cotton with the rugged kraftex, which becomes softer with every wash. The interior fabric is orange herringbone (love!).

This one has an orange zipper.

Handmade with love in the SF Bay Area.